Each piece of jewelry created is meticulously hand crafted for strength and durability to last and shine into the next generation.
All photographs are Mark London originals.
Create matching pieces
A customer brought us this ring and the large shell and requested we create a matching pendant - This is the finished project.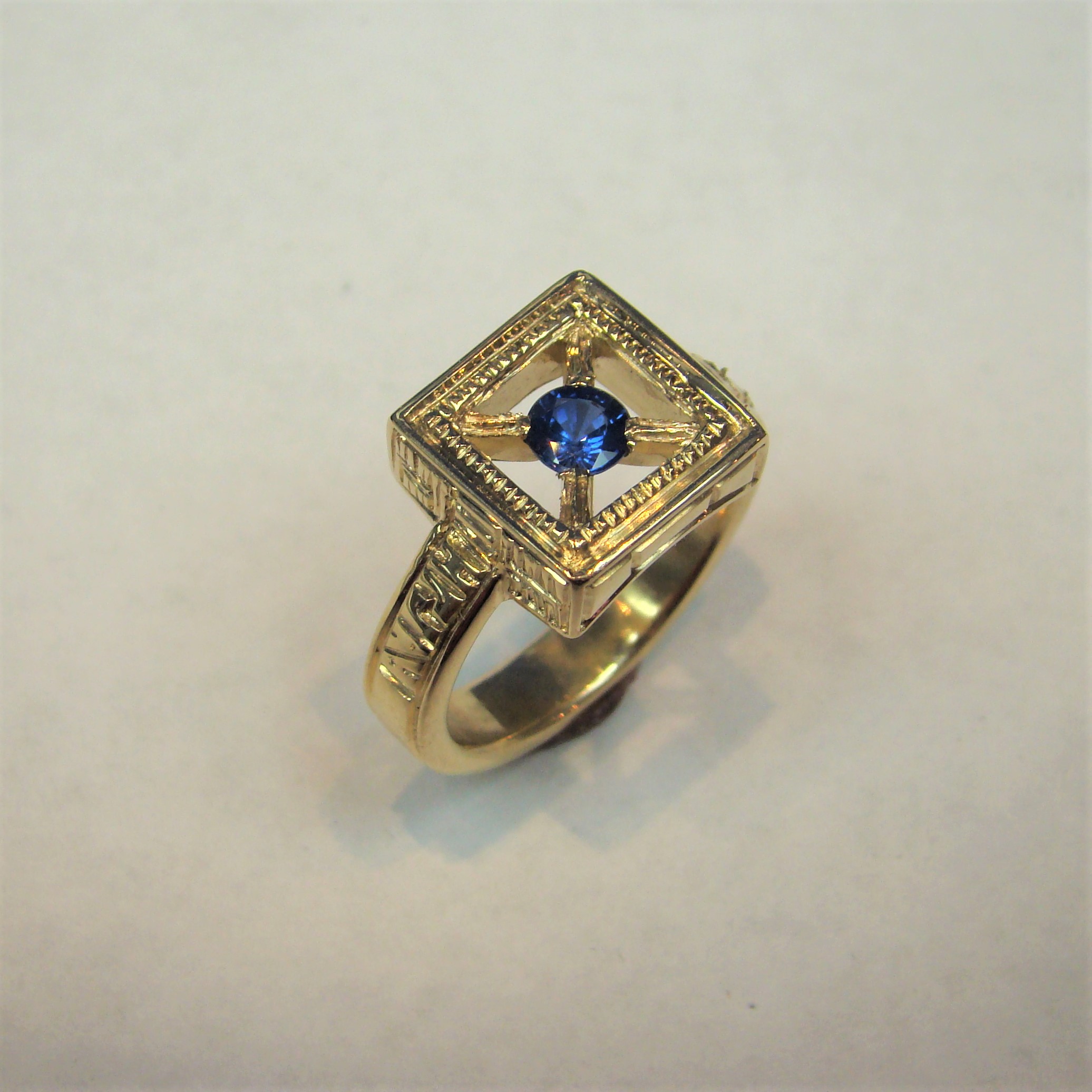 New Custom Ring - available
This detailed gold sapphire ring was created with hand engraved markings by master jeweler, Mark London.
Update jewelry with new shapes
IN PROGRESS - lose a stone but love the setting? We can create an completely new look by adding a new stone and customize the setting to fit the different shape of a stone, as we will with this project.